Bouncy Castle Hire | Just 4 Leisure
Just 4 Leisure Bouncy Castles has been in business since 2013 and is now a leader in bouncy castle hire in Cork & Kerry area.
We provide a complete no-fuss package for any occasion. Using our experience, we can advise on the best bouncy castles and party supplies to hire based on the age group, event size, and occasion. No event is too big or too small.
Whether you are having a Family get together, Birthday Party, Holy Communion Celebration, Community Fun Day, School Sports Day, Corporate Event, Team Building Days, Fundraisers, Family Sports Days, Club Days, Youth Club, College Days and parties. You can choose from a wide range of items that will make your day fun and enjoyable…
Failte.  We at Just 4 Leisure strive to provide a unique and satisfying experience for any of your special occasions. We have a large range of activities that include Disco Dome, Bouncy Castles, Gladiators, Bungee Run, Sumo suits, Obstacle Courses, Wrecking Ball, and much more. For any occasion be it kids' birthday parties, holy communions, confirmations, school fun days, charity events, family community days, corporate events, company family days, weddings, and much more.
View our range of products and If you need any advice about your party– Give us a call, we will be happy to chat with you.
Bouncy Castle Hire & Booking
When you book with us, you will relieve the stress and worry of the day. Let us do the work…
Whatever your event gives us a call and we will be happy to chat with you. Phone 02970640/0871821594. Alternatively, contact us on Instagram or Facebook.
For the availability of your chosen item, please contact us before completing the online booking form.
When you book with us, you will have a stress-free day. Let us do the work…and ensure that the kids have a great day.
Garden Games are only available if you hire a Bouncy Castle.
Why choose Just 4 Leisure?
View Our Bouncy Castles for Hire Below
Select A Product Category From the Menu Below
We deliver to all of Munster!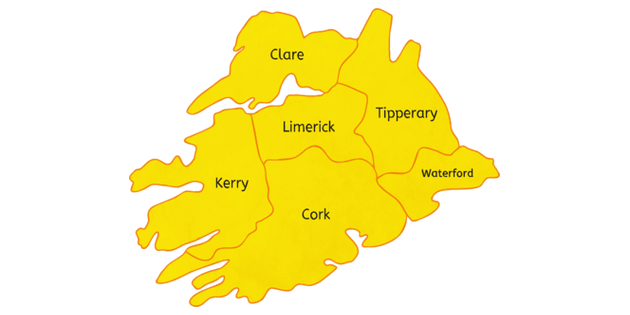 Our Customers Are Our Biggest Fans!
The boys had a great time... We couldn't get them off the games!
The Kids had a great day even though it was wet. The Bouncy Castle and Slide were covered over. Great idea!!
Great selection of items. Our kids had a great time Bouncy Castle, Giant Connect 4 and Sumo Suits. Will be back for more. Thanks a mill !!